TwistedWave, an audio editor.
Easy to use, fast, powerful.
TwistedWave is available for Mac, iPhone / iPad and online.
Mac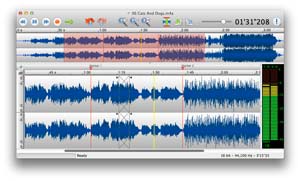 TwistedWave for Mac a very powerful and yet very easy to use audio editor.
You try it now for free!
iPhone / iPad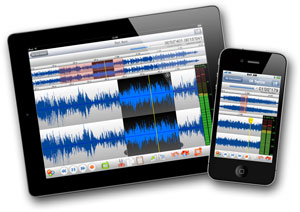 With TwistedWave on your iPad or iPhone, you can record and edit anything, anywhere. This is just like a portable home studio.
Online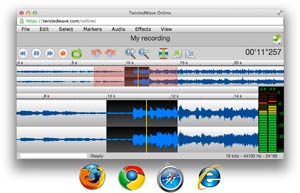 Run TwistedWave without having to download or install anything. Launch it directly from your web browser, and continue editing your files where you left them.