TwistedWave, an audio editor for iPhone/iPad.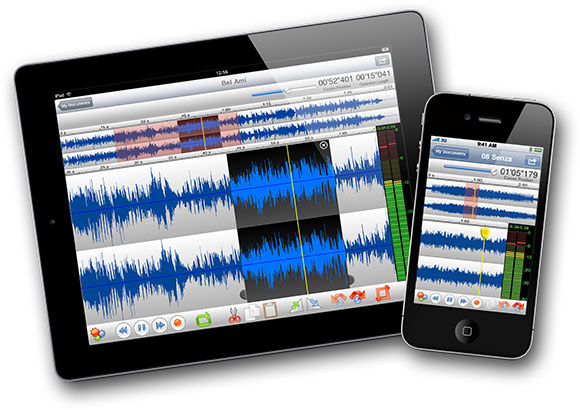 As featured in the book, Make iPhone Movies Everyone Loves.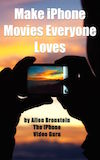 Very fast and intuitive.
The waveform is updated in real time and is very responsive. Drag the waveform to move, pinch to zoom.
Undo/redo works instantly.
Easy to use, fast, powerful.
Ideal for voice over artists.
Very fast! Move around in the waveform, zoom in and out.
Undo/redo instantly.
Edit your audio.
Copy/paste.
Amplify or normalize to adjust the sound level.
Add fades in or fades out.
Apply different kinds of filters to adjust the level of the low or high frequencies.
Upload your audio by FTP.
You can configure many FTP accounts.
Send files compressed in AAC to save time and bandwidth.
TwistedWave is available now on the iOS App Store.