License key lookup
Forgot your license key? Tell us your registered e-mail address and we'll send it!
If you don't have access to the email address you used when registering, contact us, and we'll find your license key for you.
Reference Manual for macOS version
The TwistedWave reference manual for TwistedWave for macOS is available both in:
Tutorials
There is no official tutorial for TwistedWave available, but you might find these tutorials for the macOS version of TwistedWave useful:
Contact us

E-mail
If you have a problem downloading, installing, using, purchasing TwistedWave, or for any other reason, you can contact us at one of the addresses below:
| | |
| --- | --- |
| - Support for TwistedWave for macOS | |
| - Support for TwistedWave on iPhone, iPod or iPad | |
| - Support for TwistedWave Online in a web browser | |
| - If you don't know, or for anything else | |

Je parle aussi français. TwistedWave est toujours basé au Canada, mais j'habite Paris.
Postal
TwistedWave Software LTD.
Suite 209 - 267 Esplanade West
North Vancouver, BC V7M 1A5
Canada
About us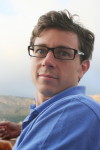 "Us" is a bit of a misnomer, as TwistedWave is actually just me. I started selling the TwistedWave audio editor on August 12th 2007. It was then a part time job, and since September 2009, I am fully dedicated to further developing and improving TwistedWave.
One of the benefits of buying from a small proprietor is that if you need technical support or just need a question answered you'll get a response straight from the top!
I have studied signal processing and computer science in France, and acoustics in Denmark.
Regards,
Thomas